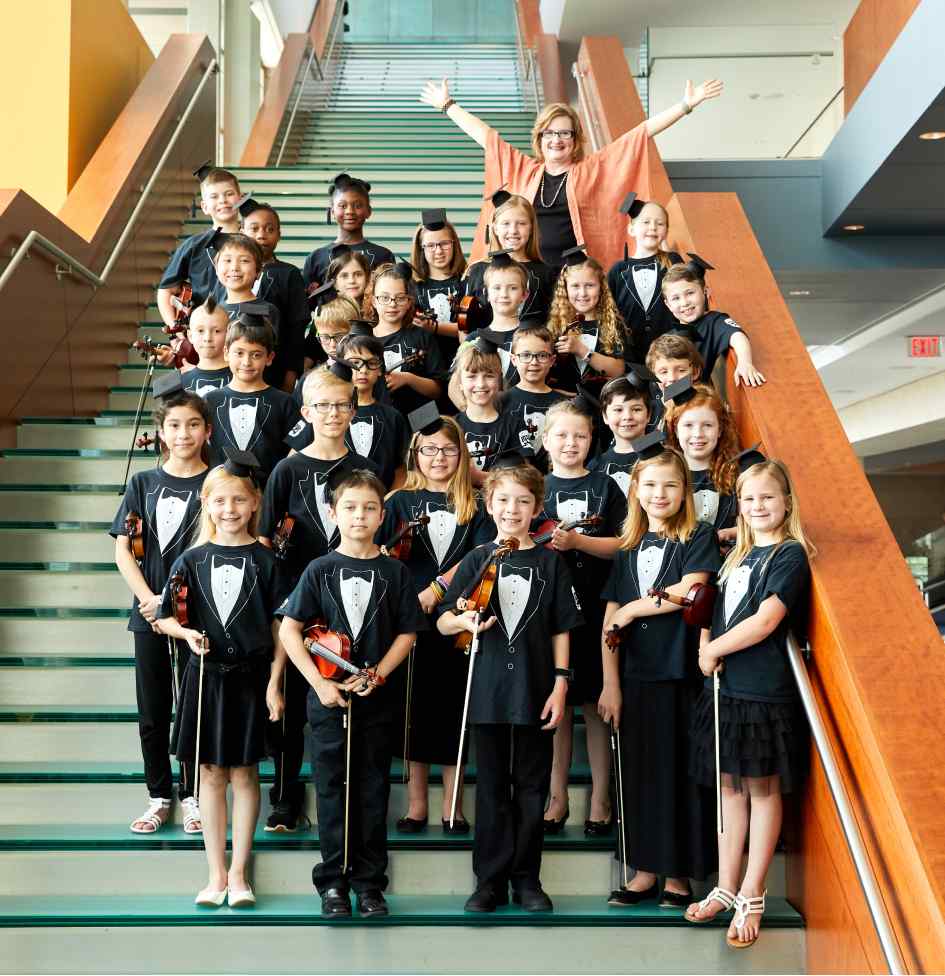 What Sprouts Is All About
String Sprouts is a revolutionary program providing five years of affordable lessons for violin, viola, cello, and bass to children ages 3–6 in the Omaha-Council Bluffs metro area.
In 2022, our program moved to a sliding scale tuition model to better serve our musical community. The amount a family pays is based on their total household income and household size. Included in the cost is tuition, an instrument, and all the learning materials your Sprout will need! As always, qualifying families can participate in String Sprouts at absolutely no cost, instrument included.
We believe in providing access to musical excellence for anyone. That's why we're proud to open String Sprouts to all who want to participate!