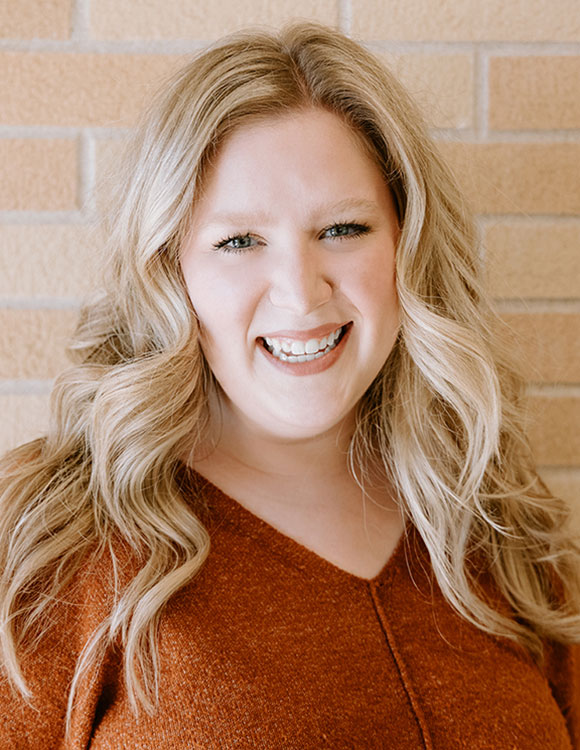 Jessica Bachman
Cello
Jessica Bachman joined the Omaha Conservatory of Music marketing team in July of 2021 as the Social Media & Content Specialist, bringing a variety of experience in music performance, social media management, artistic operations, patron engagement, and scholarly research and writing. Bachman loves telling compelling stories through content writing, cultivating relationships within arts communities, and advocating for music through innovative content approaches. In addition to her administrative work, Jess is a lead teacher in the String Sprouts program here at the Conservatory!
Jess graduated in 2019 with a B.Mus. in Cello Performance with honors from the University of Northern Colorado School of Music, studying with Dr. Gal Faganel. While at UNC, she completed a thesis, entitled "Claude Debussy's Sonata for Violoncello and Piano: Style, Tradition, Burlesquerie," under the guidance of Professors Janice Dickensheets and Jonathan Bellman, and she has also presented her work at the annual meeting of the American Musicological Society's Rocky Mountain Chapter. In 2021, she completed a M.A. in Musicology at the Indiana University Jacobs School of Music, where she worked as a Graduate Assistant under Professor Jillian Rogers and specialized in French modernism, topical and narrative analysis, and the music of Leonard Bernstein and Aaron Copland.
Outside of work/music, Jessica loves working on her skills as a burgeoning home chef, reading the latest fiction thriller, outdoor road cycling/spin classes, shoe shopping, and conducting her search for the best iced oat milk latte in Omaha.